CCHT Recertification
Important Information about Recertification
Certification Period
Certification is effective for three (3) years from the last day of the month in which the certificant passed the examination.
Certification must then be renewed every three (3) years.
The CCHT credential may be used in all professional activities and correspondence.
Eligibility Requirements
Certificant must be a Certified Clinical Hemodialysis Technician (CCHT).
A certificant must have a minimum of 3000 hours of work experience as a hemodialysis technician within the three (3) year certification period.
Continuing education must include thirty (30) hours of education relevant to the hemodialysis technician scope of practice in caring for patients requiring dialysis, and must be completed during the recertification period.
Continuing Education Requirements
30 hours of education relevant to the hemodialysis technician scope of practice in caring for patients requiring dialysis
It is strongly recommended that contact hours be accredited by one of the following to be accepted toward the continuing education requirement for recertification:

Organizations accredited by the American Nurses' Credentialing Center - Commission on Accreditation (ANCC-COA), the credentialing body of the American Nurses' Association
For example, The American Nephrology Nurses' Association (ANNA), which is both an accredited provider and approver of continuing education in nursing
The American Association of Critical-Care Nurses (AACN)
The Council of Continuing Education
California, Florida, Kansas, Ohio, and Iowa State Boards of Nursing*
For example, the National Association of Nephrology Technicians/Technologists (NANT) programs when approved by the California State Boards of Nursing

* Please be aware that although programs meet requirements set forth by other state boards of nursing, they may not meet the Nephrology Nursing Certification Commission criteria.

Must be completed during the recertification period.
Continuing education certificates must include the following information:

Name of attendee
Date of program
Name of program
Number of contact hours awarded
Accreditation statement, if applicable

You must retain all continuing education certificates in your personal files, in order to demonstrate that the criteria have been met for recertification. This documentation is required in the event your application is randomly selected in an audit.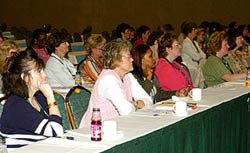 Sources of Continuing Education
Nephrology-specific nursing continuing education programs
Independent study programs offering nursing contact hours
Recertification Options
The following two options are available to meet the recertification requirements:
Continuing education and clinical experience:
If you elect the continuing education option, you must submit a recertification application with required documentation and the recertification fee. Applications for renewal of your CCHT by continuing education must be postmarked by the last day of the month in which your certification expires.
>Download the Full Application [PDF file, ~200K]
>Submit Online Application
Recertification by examination:
An examination application can be obtained by clicking on the link below or by calling 888.884.6622 and requesting one be mailed to you. When submitting the examination application for recertification, all requirements for recertifying must be met with the exception of #3, continuing education. Testing must be completed before the certification expiration date.
>Download the Exam Application [PDF file, ~120K]
Fee Schedule
Recertification fees are non-refundable. Periodically fees are reevaluated and adjustments may be made. Only NNCC commissioners can authorize fee changes. To avoid a late fee, the recertification application must be postmarked by the last day of the month in which certification expires. A certificant may submit a recertification application after the certification expiration date, provided all eligibility criteria are met during the certification period.
An incomplete or illegible application will be returned to the certificant.
Receive Your Certificate
If approved for recertification, individuals will receive a laminated wallet card with expiration date within 60 days of the date the National Office receives a recertification application. Replacements are available for a fee. The wall certificate will be issued once.
Keep Your Contact Information Current
It is the applicant's responsibility to notify the NNCC National Office of any changes in name, address, email, and phone during the 3-year period following certification/recertification. Notifications of changes on other mailing lists such as ANNA may not effect a change in your recertification records.