The kidney health executive order was the biggest news to hit the nephrology industry in years. What does it mean for your practice?
On July 10, President Donald Trump signed an Executive Order on Advancing American Kidney Health. It was health care news with far-reaching implications, and the reactions and analyses are still rolling out.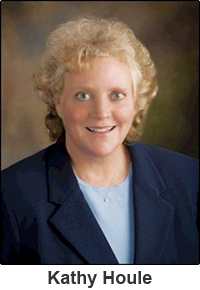 What does this directive mean for you as someone who is a certified nephrology nurse, nurse practitioner, or technician?
"I'm so grateful President Trump has taken this significant step in advancing the care of patients with kidney disease," NNCC Executive Director Katherine H. Houle, MSN, APRN, FNP-BC, CNN-NP, said. "People across the kidney disease spectrum, from early CKD to those hoping to receive a kidney transplant, can now finally expect advances in treatment options and innovative therapies."
Since the order was signed, Houle has been speaking with experts and colleagues in the industry several times a week to stay up to date on progress of the initiative and understand the impact on NNCC's cerficants.
Houle said that the consensus among her colleagues appears to be this: While the initiative is ambitious, it's long overdue. 
"More than 36 million Americans are affected by kidney diseases. The extent of the crisis is finally being acknowledged." she said. "By slowing the progression of kidney disease and expanding treatment options, the care and prognosis of those affected will be significantly improved."
NNCC will continue to update all certificants on a regular basis with important news posted on the NNCC social media pages, in this enewsletter, via email, and on the NNCC Website, Houle said.
NNCC President Theresa Mottes, MSN, RN, CPNP-AC, CDN, agrees the measure is long overdue. She echoed Houle's opinion that the future impact of the order will take shape gradually and will affect care for individuals of all ages, including the pediatric nephrology patients she has served during her career.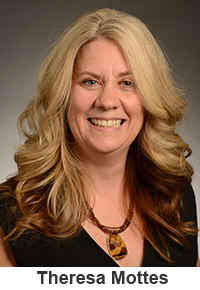 "Slowing the progression of CKD and providing innovative therapies is crucial in the pediatric population," Mottes said. "It's an important step to improving the patient's quality of life."
Next Steps
Looking forward, Houle feels the future looks to be positive for nurses in nephrology. 
There will be a need to create new roles and expand existing roles, she explained, and education of patients and families will be key to achieving the objectives and meeting the goals of slowing disease progression and promoting home dialysis.
"It's imperative that certified nephrology nurses and technicians become more involved in this process by providing input and keeping patient safety a top priority," Houle said.
Related Reading
If you'd like to learn more about the Executive Order and the effects on your practice, the American Society of Nephrology (ASN) has posted a comprehensive primer that may answer some of your questions. 
In addition, the Centers for Medicare & Medicaid Services posted a press release with detailed information, and they provide ongoing news and updates. 
The National Kidney Foundation and Kidney Care Partners are also regularly publishing useful articles and information.
____________________________________________________________________________
Reported by Janet D'Alesandro, NNCC Communications and Media Relations Director