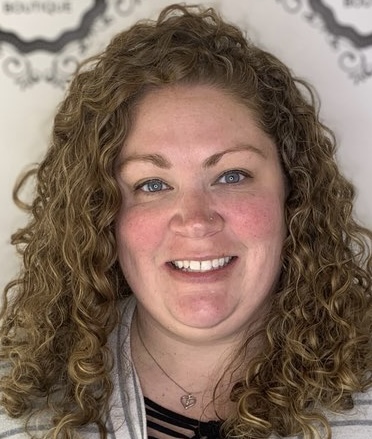 The NNCC Board of Commissioners meets quarterly to conduct NNCC business, including reviewing the work of NNCC's examination boards, organizational policies, and procedures and the NNCC strategic plan. On April 1, 2023, Jennifer Murray, BSN, RN, CDN, will begin her term as a newly appointed NNCC Commissioner.
GET TO KNOW NNCC COMMISSIONER JENNIFER MURRAY
Tell us about your career, and why you chose nephrology.
Twenty years ago, I started as a dialysis technician. Dialysis was supposed to be a temporary   summer job. I never left. I completed my bachelors in science and took a couple of years off while continuing to work in dialysis. I went back to college and obtained my nursing degree and have not left nephrology. I have worked primarily in-center hemodialysis, but have done PD, home hemo, Nxstage, and TOPS education. I can not imagine working in any other field. Nephrology provides so many avenues, there truly is something for everyone. Acclimating new patients to dialysis is one of the most rewarding parts of my career. I also really enjoy monitoring lab values.
Why do you believe strongly in the benefits of certification?
I had been thinking about certification for a while, and then one day my manager said, "Why haven't you certified?" I realized I didn't have a good answer other than my own fears, surely, I was qualified and able to. There are so many benefits to certification.  Validating knowledge, demonstrating professional development and ongoing learning, and confidence. I encourage everyone that is eligible to be certified. Being certified opens doors to other opportunities as well.
What motivates you as a nurse - and what drives you personally?
I have a 'no limits mindset' both at work and at home. I am motivated by learning new things everyday, sounds so cliché. I have a 12-minute drive home. I reflect on how I can improve on my process, my interactions, attitude, communication skills this extends into my personal life as well.  I love to challenge myself both at work and outside of work.
What are your hopes for NNCC, as an organization, and its members?
NNCC is setting the bar for the field of Nephrology! Growth is of utmost importance by being present at booths and speaking about importance of certification, setting the standard in the field, and leading by example will allow more area of reach. I cannot be more honored and so very proud to work with such a talented group of professionals. I look forward to each and every meeting and interaction. I am so fortunate to have the opportunity to be part of NNCC, and am so excited joining the Board of Commissioners.