Honoring a Visionary Leader
During the 16 years Nancy Gallagher, BSN, RN, CNN, led NNCC as its executive director, the organization grew from one certification program to six. Few in the nephrology community would deny she was a driving force in the industry, helping NNCC put certification for nephrology nurses and technicians on the map.
"I'm proud to have been able to serve this strong and growing community," said Gallagher, who retired from the executive director spot March 31, 2019. "I have been privileged to continue the work of our original ANNA ad hoc committee and first Board of Directors."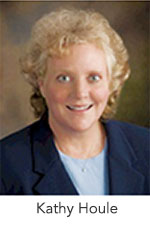 Gallagher has handed the executive director reins to Katherine H. Houle, MSN, APRN, FNP-BC, CNN-NP, an equally dedicated nephrology health care leader who has served NNCC since 2005 in a wide variety of roles that include CNN-NP Exam Board chairperson, commissioner, and president.
"I'm so grateful for the service of the many volunteers I have worked with over the years, including the Boards of Commissioners, test development committees, and the NNCC National Office staff," Gallagher said. "We helped NNCC succeed together, and each one of these volunteers worked countless hours to develop quality programs. Our shared goal has always been helping nurses and technicians reach their potential so they can provide better and safer patient care."
NNCC President Theresa Mottes, MSN, RN, CPNP-AC, CDN, said Gallagher and Houle are both respected experts who advise the NNCC Commissioners in all facets of running the organization.
"They've both done so much to help us expand our programs," Mottes said. "We're so proud to have close to 40,000 nurses and technicians currently certified through NNCC. And that number goes up every day. Nancy was a key part of this growth, and Kathy is the perfect person to continue the momentum."
An Evolving Specialty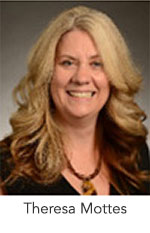 Mottes credits Gallagher with helping steer the organization through massive changes in the nephrology health care arena in recent decades. She cites Gallagher's work in maintaining accreditation for NNCC's certification programs by the Accreditation Board of Nursing Specialties (ABSNC) and the National Commission for Certifying Agencies (NCCA) as particularly important.
"Nancy paved the road for the rest of us to build on," Mottes said. "Our certification programs for technicians are outstanding, and her contributions to ANNA [the American Nephrology Nurses Association] and NNCC helped elevate nursing practice in the renal community."
Mottes said Gallagher's dedication to certification was far flung, reaching many individual nurses and technicians who were navigating their careers in nephrology.  
"Nancy mentored and started careers for people she has never met," Mottes said. "For example, as a new item writer, I had not had the opportunity to meet Nancy, but joining that group led me to a deeper involvement in the renal community and to a career path that I had not previously thought about."
Mottes said Gallagher's commitment to patient safety was a top priority.
"As the dialysis community changed, Nancy dedicated herself to ensuring nurses and technicians were providing high-quality care via NNCC's national certification credentials," Mottes said. "She helped spread the word that certification is essential to quality and safety."
Gallagher's Career Journey
Gallagher started her career as a staff nurse at Thomas Jefferson University Hospital in Philadelphia in 1963. She joined the U.S. Navy Nurse Corps in 1965 and then transitioned into nephrology two years later as a private duty hemodialysis nurse in New Jersey. She continued working in various nephrology roles at major hospitals and universities around the country, ultimately landing a spot as Director of Regional Nephrology Services at St. Joseph Medical Center, Franciscan Health System, in Tacoma, WA.
She became NNCC's executive director in 2003. At the time, the organization had approximately 7,400 nurses and technicians certified through the CNN, CDN, and CCHT programs. Gallagher quickly began building the foundation for more programs. 
NNCC now has six certification programs: CNN-NP, CNN, CDN, CD-LPN/CD-LVN, CCHT, and CCHT-A, multiple scholarship and awards offerings, and with national recognition throughout the nephrology community, has become the leader of nursing and technician nephrology certification credentialing.
In addition to her role with NNCC, Gallagher has been an ANNA member for 50 years, serving on local, regional, and national committees and leading the association as its president in 1995. She also served as a volunteer on the boards and councils of many national professional organizations during her career, including the Accreditation Board for Specialty Nursing Certification and the American Nurses' Association, in addition to publishing in a host of journals and textbooks.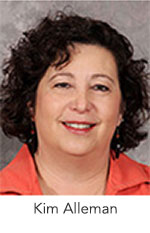 "Nancy has been a pioneer in nephrology nursing certification," said Kim Alleman, MS, APRN, FNP-BC, CNN-NP, NNCC's immediate past president. "She was an ANNA leader who, along with others, was integral in developing the Nephrology Nurse Certification Board (NNCB) and the CNN exam in the mid 80s. She has always been a visionary and saw the opportunity and need for developing technician exams."
Alleman praised Gallagher for helping NNCC to be one of the first organizations to require a baccalaureate in nursing for the CNN exam and for paving the way for financial assistance and educational opportunities for nephrology professionals.
"Thanks to the success of NNCC's certification programs, we've expanded our grants and scholarships for technicians, nurses, and nurse practitioners, encouraging further education," Alleman said. 
Gallagher said she is looking forward to more time with her family and plans to continue working as needed with NNCC's testing partner, the Center for Nursing Education and Testing (C-NET).   
"Speaking for all of NNCC's leaders and volunteers, the national office staff, and the nurses and technicians she helped certify, we wish Nancy well on her new phase of life," Mottes said.
---
Reported by Janet D'Alesandro, NNCC Communications and Media Relations Director.