The Commission


Kim Alleman, MS, APRN, FNP-BC, CNN-NP
President
Kim Alleman is a certified Family Nurse Practitioner (FNP) with the Hartford Hospital Transplant Program in Hartford, CT. She received her FNP in 1998 and was certified as a CNN-NP in 2008. Kim previously served as chairperson of the Advanced Practice Exam Board. Her previous nephrology nursing experience includes transplant coordinator as well as acute care nephrology.
---

Theresa Mottes, RN, CDN
President-elect
Theresa Mottes has over 20 years of pediatric renal replacement therapy experience in both the critical care setting and the outpatient dialysis setting. During her 15 years with the pediatric dialysis program at C.S. Mott Children's Hospital, she served in a number roles including hemodialysis nurse, lead peritoneal dialysis nurse, CRRT supervisor, as well the clinical manager. She currently is working at Cincinnati Children's Hospital as a research nurse with an interest in acute kidney injury, continuous renal replacement therapies and simulation based education for CRRT training. Theresa has served on the ANNA Pediatric Specialty Practice Network. In 2011, Theresa served on the CDN Test Committee as an item writer as well as a board member.
---


Sandra Bodin, MA, RN, CNN
Secretary
Sandra Bodin is a Certified Nephrology Nurse with over 20 years of nephrology nursing experience. In addition, she has extensive experience in nursing informatics, clinical documentation improvement and, most recently, the nephrology biopharmaceutical industry. Her career has been spent at Miller-Dwan Medical Center and St. Mary's/Duluth Clinic in Duluth MN, Cedars-Sinai Medical Center in Los Angeles, The Mayo Clinic in Rochester MN and Affymax, Inc. Palo Alto CA. Sandra currently works for the Medical Office at FMS as Manager, Dialysis Access Initiatives. Sandra is a member of the American Nephrology Nurses' Association (ANNA) and Sigma Theta Tau International Society of Nursing. She is a past National President of ANNA and has served on ANNA's Continuing Education Approval Board (CEAB), the Awards and Scholarship Committee and the Program Planning Committee.
---


Greg Lopez, BSN, RN, CNN
Treasurer
Greg Lopez has worked as a nephrology nurse for over sixteen years and has been a CNN since 2003. He has promoted nephrology nursing in his roles as secretary and president for his local ANNA chapter. He also served as Chairperson for the Louisiana Renal collaborative for three years. Greg has also volunteered his time and expertise to the National Kidney Foundation and the Network 8 Fistula First Task Force. Greg has been an Item writer for the CDN Test committee since February of 2009.
---
Deborah Brooks MSN, ANP-BC, CNN, CNN-NP
Commissioner
Chairperson, Advanced Practice Exam Board
Deborah Brooks is a certified Adult Nurse Practitioner with the Nephrology Division of the Medical University of South Carolina. She received her MSN in 1990, her ANP in 2000, her CNN in 1989, and her CNN-NP in 2006. She has worked with nephrology patients since 1980. She currently serves as chair of the Advanced Practice exam board. Deborah is an active member of the American Nephrology Nurses Association (ANNA) and an Editorial Board Member of the Nephrology Nursing Journal.
---


Lindsay Williamson, BSN RN CNN
Commissioner
Line Officer, Nursing Exam Board
Lindsay Williamson has spent over eighteen years in nephrology nursing, primarily working with adults in outpatient hemodialysis. She became certified in 2002. She has recently changed her focus to pediatrics and is now working at Seattle Children's Hospital in the outpatient/inpatient hemodialysis unit. Previously she worked for CHI Franciscan and DaVita in adult outpatient hemodialysis, performance improvement and compliance, and as an acute renal nurse. Her interests include anemia management and mineral bone disease. Lindsay previously served as an item writer on the NNCC's Certified Nephrology Nurse (CNN) Test Committee and is now serving as line officer for the Nursing Exam Board.
---


Danilo Concepcion, CBNT CCHT-A FNKF
Commissioner
Chairperson, Clinical / Technical Exam Board 
Danilo Concepcion has been a dialysis practitioner since 1975. He is experienced in the clinical, technological, research and administrative areas of dialysis. He is an executive committee member of numerous dialysis related organizations. He is a prolific national and international speaker and writer and has been published in numerous professional journals and has been a contributing author on several dialysis and infection control manuals. He has been a member of the Renal and Disease Detoxification Committee since 2000 for AAMI (Association for the Advancement of Medical Instrumentation) that develops the American standards and recommended practice for dialysis. He is also on the Editorial Advisory Board for Nephrology News and Issues. Danilo currently serves on the NNCC Clinical/Technical exam board.
---


Judith Wales, RN CDN
Commissioner
Judith Wales has been working in nephrology for the past 18 years as a hemodialysis nurse. She has worked in chronic out-patient dialysis, acute dialysis, and as a clinic manager in the Nashville, Tennessee area. She currently works as a dialysis nurse for Dialysis Clinic Inc in Dickson, Tennessee. She has been a CDN since 2008, an item writer on the CDN Test Committee since 2011 and a member of the Nursing Test Board since 2014. She is a member of ANNA and currently serves as chapter treasurer.
---


Dottie Jeffries, BA
Public Member
Dottie Jeffries is principal of Jeffries Marketing, has worked throughout her career in public relations, media relations, marketing, and retailing Over the years, she has worked with many for profit and nonprofit organizations, helping create and carry out coherent, effective media and marketing strategies. The respect Dottie has in the media has helped her imagine and place stories in outlets including The New York Times, The Wall Street Journal, Newsweek (cover story), National Public Radio, Science News, Psychiatric News, Healthcare Executive and Harvard Magazine.
---
Chair:
Kim M. Alleman, MS APRN FNP-BC CNN-NP
Board Members:
Carol Kinzner, MSN ARNP GNP-BC CNN-NP
Deborah L. Brooks, MSN ANP-BC CNN CNN-NP
Gladys Benavente, MSN RN ARNP CNN-NP
Timothy Ray, DNP CNP CNN-NP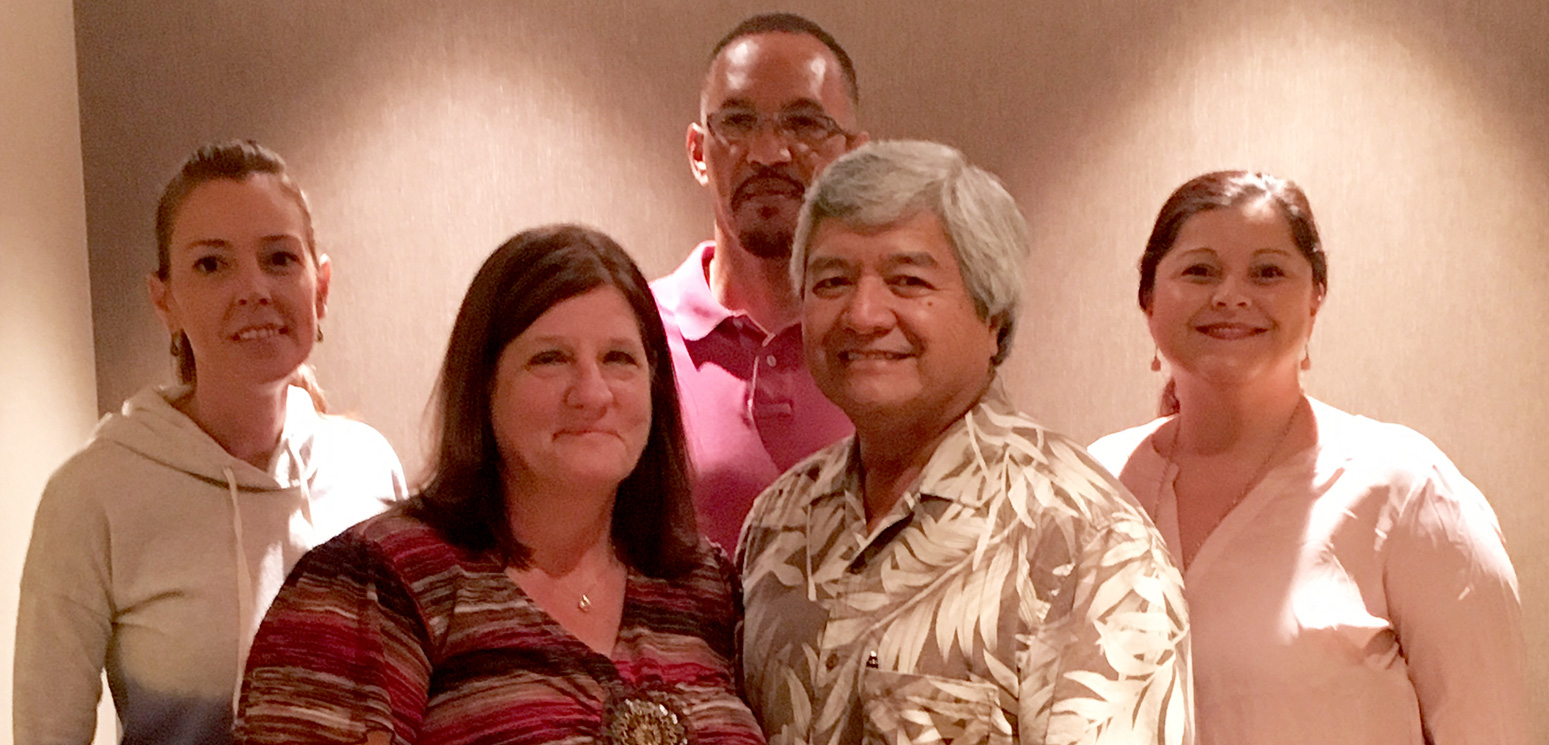 Chair:
Kim A. Deaver, MSN RN CNN
Board Members:
Megan Anne Luostari, CCHT
Lisa Weatherman, LPN, CD-LPN
David Rickard, LPN, CD-LPN
Danilo B. Concepcion, CCHT-A CBNT, FNKF
Forest Rawls, CCHT-A, CHT, FNKF
Co-Chair:
Lindsay Williamson, RN BSN CNN
Co-Chair:
Theresa Mottes, RN CDN
Board Members:
Lori Christiansen, BSN RN CNN
Judith Wales, RN CDN
Amy Proctor, RN CDN


Nancy Gallagher, BSN, RN, CNN
Executive Director
Nancy M. Gallagher has been associated with nephrology certification since 1986. She was a member of the ANNA ad hoc committee that established the Nephrology Nursing Certification Board (NNCB) and she served as a commissioner of the NNCB and later the NNCC until 1994. She was an ex officio member in 1995-1996, while serving as president of ANNA, and was the ANNA liaison in 1996-1997. In 1997 Nancy returned to the NNCC and served as president until April, 2003. In October of 2003, she was appointed Interim Executive Director of NNCC, and has been the Executive Director since April 2004.
---


Kim Marrero
Director of Certification Services
Kim Marrero began working at Anthony J. Jannetti, Inc. (AJJ) in 1999 as the Chapter Services Coordinator for American Nephrology Nursing Association (ANNA). In July 2000, Kim accepted a position with the International Association of Forensic Nurses (IAFN) as an Executive Secretary/Association Services Manager. Kim moved over to AJJ's marketing/advertising department for a short time before accepting the position of Director of Certification Services. Kim's duties include coordinating all aspects of the certification and recertification processes, providing administrative support to the NNCC commissioners and executive director, and working directly with the test management company, C-NET.
---


Marianne Cummins
Certification Specialist
Marianne Cummins has been with NNCC as a Certification Specialist since May 2005. Marianne is responsible for all aspects of the recertification process.
---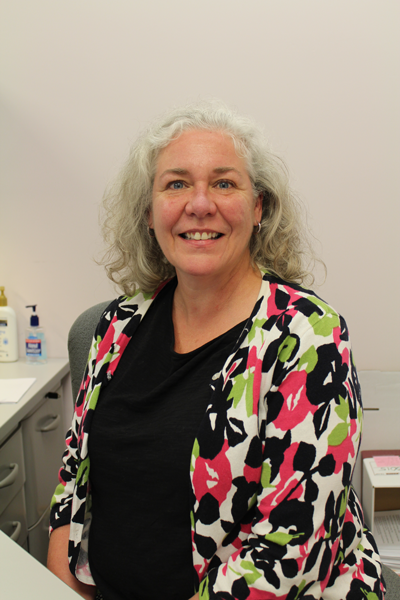 Margaret Caranfa
Certification Specialist
Margaret Caranfa has been with NNCC as a Certification Specialist since February 2015. Margaret is responsible for all aspects of the recertification process.
---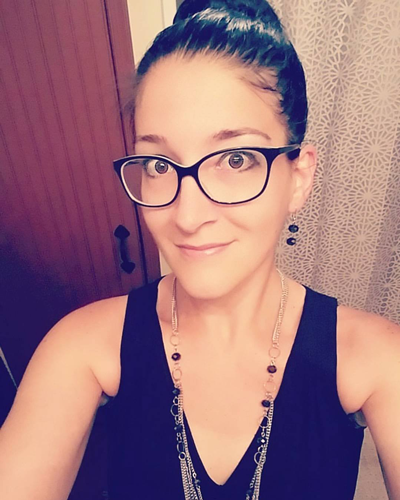 Lisa Heney
Certification Specialist
Lisa Heney has been with NNCC as a Certification Specialist since March 2015. Lisa is responsible for all aspects of the recertification process.
---


Jennifer Freimuth
Administrative Assistant
Jennifer Freimuth has been with NNCC as a Customer Service Representative since November 2014. She is responsible for customer service, answering phone calls, and sorting mail.
---